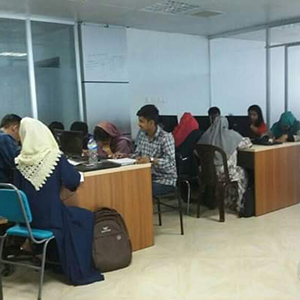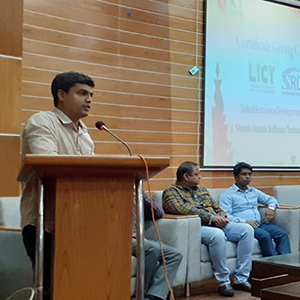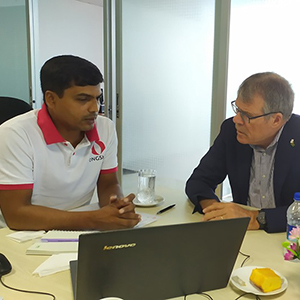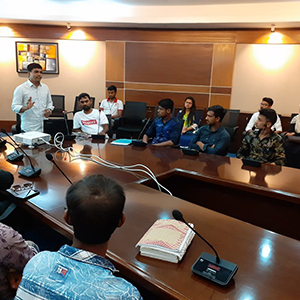 About Us
ONGSHO-
A Part of Your Needs.
Ongsho is a company that provides everything you need to generate technology, and connect with customers. ONGSHO means "part" in English and in Bengali "অংশ". Mainly ONGSHO is working to ensure basic needs of people. The motto of ONGSHO is "a part of your needs".
Name of Company
Ongsho Limited
Registration Number
C-152413
Registration Date
15 December 2011
The Companies Act
ACT XVIII of 1994
TIN Number
345107920127
BIN Number
002060161-0901
Trade Licence Number
01829
Core Commitments
We are expressing our core commitment to you. Where we convey the purpose, direction and underlying values of the company.

Mission
We are focusing on producing cost effective products and services by providing highly creditable and productive information about technology that will completely satisfy the needs and expectations of our clients.

Vision
Ongsho wants to be a part of your needs to build and ensure the leading position in ICT Industry by providing the best services.

Values
We believe our clients are our advocate. Our center of attention is to innovate and adopt innovation mindset through our diversity & team work to ensure the best result for Clients.
Memorandum of Association
The name of the Company is "Ongsho Limited". Brand name Ongsho.
The Registered Office of the Company shall be situated in Bangladesh.
The objects for which the Company is established are all or any of the following and all the objects will be implemented after obtaining necessary permission from the Government/Concerned Authority/Competent Authority before commencement of business:-

To acquire and take over the running proprietary business under the name & style of Ongsho International along with all assets, properties, goodwill, license such as Trade License, situated at Holding No-239, Shop No-239, Shah Abdul Karim Road, Kharki, Jashore from its Proprietor Mohammad Mohidul Islam as a going concerns at such price and on such terms and conditions and with effect from such dates may be mutually agreed upon by and between the company and the said proprietor and with a view thereto to enter into vendors agreement as may be thought fit.
To carry on the business of all types of Software Developing, System Designing, Coding, Testing, Automation, software and hardware Maintenance, Support, Installation, Web Development & Solution, Web mastering, Web hosting, Graphic Design Solution & Motion Graphic. To carry on the business of e-commerce, e-government, e-travel, e-education, e-training, Digital Training Center, Data processing, Data Entry, Call center, ISP, network solution provider and other online and offline services related to the Information and Communication Technology (ICT) field. To Start Electronic Commerce by establishing a portal site front Store, develop for buying, selling and trading through internet and offline. To carry on the business of ICT Local and foreign training, ICT Training Center, ICT Consultation service, ICT Professional Recruitment and Placement at home and abroad.
To assist in ICT matters of Financial sector, Manufacturing Industry, Trading, Govt., Semi Govt., Autonomous, Private Organization, and internet provider, any kinds of software development in ICT Solutions. To promote the development and advancement of computer systems & all kinds of IT accessories and to carry on undertake and conduct related business and do all matters and things incidental thereto. To impart computer Training under franchise Training program in order to develop professionalism in the field of Computer and Information Technology. To carry on business of Multi-media advertising, printing, electronic media, digital display boards, Video Movie, Audio/computer special effects, Graphics, Computer, Video Games, Virtual Reality, Robotics and Artificial Intelligence.
To carry on business as trader, agent, representative, manufacturer, assembler, importer, exporter, reseller, promoter and distributor of any company, corporate body engaged in ICT or related fields, all types of computer, software, Hardware and other ICT related products, different Brands of computers and servers, mobile, mobile accessories, medical equipment's, robotics robot accessories, virtual reality products and accessories, computer accessories, computer peripherals, any type of Electrical and Electronic Goods and to set up ICT or ICT aligned industries, Mobile, Electronic and Telecom Industries by own finance or with local or foreign collaboration under joint venture. To carry on the business of Exporting ICT solutions in international market.
To Carry on business as Joint-Venture partner, owners, agents of foreign companies proprietors, advisory and service providers for all types of ICT services all over Bangladesh and all over the world. To carry on any other related businesses or services as may be decided by the company. To attain the business objectives, company may enter into partnership, Joint venture, take over or amalgamate with any other company and also to take loans from banks or other financial institutions in such a manner as may company thinks fit, loan giving agencies or authorities, insurance company by pledge or mortgage of company's asset or otherwise or debentures stock, perpetual and under such conditions as the company may determine from time to time, which may seem directly or indirectly to prejudice of company's interest.
To the business of general trading, export, import, supplier, distributor, agent, representative of all commercially permissible items and acting as traders, exporter, importer, merchants, indenters, marketing agents, commission agents, shipping agent, cargo agent, C&F agents, stockiest, general service, supplier, immigration service and sales of any product or service of companies in Bangladesh or abroad. To carry on the business of Medical Data Transcription Service, Tourism/travel service, any kind of transport or vehicle service in Bangladesh and Abroad. To establish branch offices, Sub-office, Display & Sales Center inside the country or abroad for conducting the business.
To carry on business to set up Institute of Technology Training & Vocational Institute, Medical College & Hospital, Diagnostics Centre .To set up transportation, accommodation, hotel, motel, agro based business, fish hatcheries, poultry, dairy, agricultural, farming, rubber, tree plantation, pharmaceutical plant, plastic, ceramic and garments industry, food & beverage, jute, leather and home textiles other lawful business. To provide lands with buildings, apartments, houses, huts, or other accommodation constructed or to be constructed by the company for associations, societies or members thereof and on their behalf to secure loan from Government, House Building Finance Corporation, bank on installment basis, rent, purchased basis
To attain the business objectives company may enter into Partnership, Joint venture, take over or amalgamate with any other company and also to take Loans from Bank/other Financial Institutions in such a manner as may company thinks fit.
To mortgage the property and assets of the company as securities for loans and/or any credit facilities to be given to any associate company or companies or third party and also to give guarantee securing liabilities of such associate company or companies and/or third party.

The liability of the member of the Company is limited by shares.
The authorized share capital of the Company is BDT. 1,00,00,000/= (Taka One Crore) only divided into 100,000 (Taka One lac) ordinary shares of BDT. 100/= (Taka one hundred) each. The Company shall have power increase or reduce its and divide the shares in its capital for the time being into several classes of shares and to attach thereto respectively such preferential, deferred, qualified or special rights, privileges or conditions as may be determined by or in accordance with the regulations of the Company and to vary, modify or abrogate any such right or conditions as may be determined by or in accordance with the Articles of Association of the Company.
Sister Company
Our Sister Company Branded by Ongsho




Owned by Ongsho
Our Sister Company Owned by Ongsho
Company Partnership
Company Partnership by Ongsho